The firm is a Pioneer in the Philippine Technology Start-up Scene. It was founded with the simple mission of providing the highest quality advisory services to the budding Philippine Innovation sector which still lacks experienced venture capital raising expertise to rapidly grow technology companies. Ignition's landmark Public-Private Partnership with the Department of Science and Technology was a significant step in kickstarting the Philippine government's initiative in supporting Philippine start-ups.
Our aim is to provide these services to companies and funds that will benefit from our dedication and resources to achieve their full financial and strategic goals. Ignition has built the infrastructure and relationships required to provide these services to our clients at the highest level.
We differentiate ourselves by providing an ENTREPRENEURIAL APPROACH to service. We provide creative, efficient and holistic advice to our young, aggressive and forward-thinking clients. Our fresh insights on anticipated issues and solutions allow our clients to develop their enterprises into innovators and market leaders.
The benchmark of our Philosophy is carefully aligning our interests with those of our clients. Both our clients and the firm can attest to the effectiveness of this approach in today's sophisticated business environment.
Our goal is to be an Engine for Innovation in the Philippines. We want to encourage and empower Filipinos to be world-class entrepreneurs and help transition the Philippines into an innovation-based economy.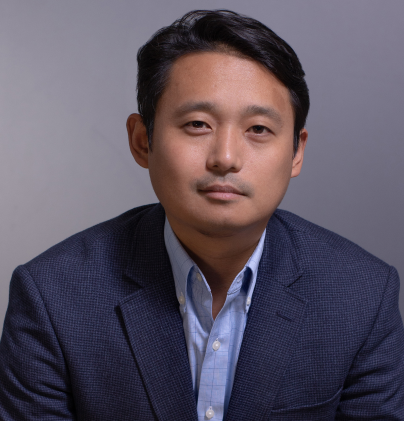 Juan Paolo Villonco is both a lawyer and an entrepreneur. As Co-Founder and CEO, he is in-charge and primarily responsible for managing the Firm. He also leads consultations with government agencies and regulators such as the Department of Science and Technology. He pioneered the first Public-Private partnership with the Department of Science and Technology to transform Filipino scientists into entrepreneurs. Mr. Villonco is also the Private Sector Representative of the Ease of Doing Business Task-force and the Fin-tech Policy Advisor of the Securities and Exchange Commission.
From 2007 to 2014, he worked for Siguion Reyna Montecillo & Ongsiako, one of the most prestigious law firms in the Philippines, as a specialist in intra-corporate litigation, estate law, energy law, real estate transactions and special projects.
Mr. Villonco has the distinction of being the first Filipino to graduate from Stanford Law School with honors, in 2014. He is currently the Chairman of the Committee of Young Professionals of the American Chamber of Commerce of the Philippines. He is a member of the Board of the Stanford Alumni Association in the Philippines. He was featured by CNN profiles in December 2018 as a rising innovation lawyer/entrepreneur democratizing entrepreneurship in the Philippines. He is an awardee for the Generation T Asian Tatler for Finance and Venture Capital, Government, Public Services and Law in 2019. He was also awarded and recognized by the Philippine Securities and Exchange Commission as the "Ease of Doing Business Champion" for 2021.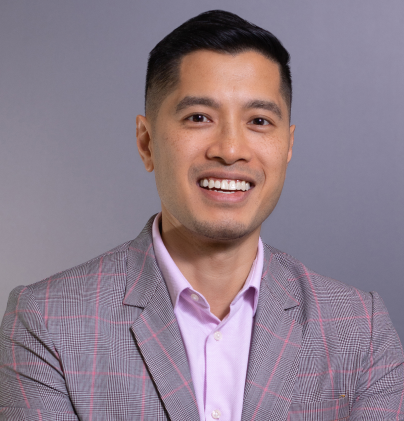 Atticus King is a serial entrepreneur, angel investor, and artist. His core business is Victoria Court, a market leader in the hospitality industry. He has invested and exited in several start-ups through the years in publishing, food and beverages and fin-tech sectors, and invested in venture capital funds in and out of the Philippines. His background as an entrepreneur, investor and artist has helped him in identifying opportunities and out-of- the-box solutions.
In 2004, He graduated from the Asian Institute of Management with a Master's degree in Entrepreneurship. He is passionate about starting new businesses and likes finding unpopular blue ocean investment opportunities.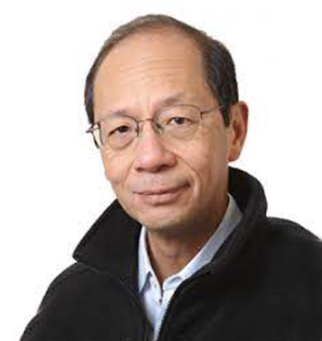 George SyCip received his A.B. in International Relations/Economics 'With Distinction' from Stanford University and his M.B.A. from Harvard Graduate School of Business Administration. He is a distinguished businessman, leading enterprises in finance, trading, agriculture, and real estate in several jurisdictions such as Southeast Asia, China, the USA, and Africa.
He and his family have been engaged in social impact enterprises for many years. He is the Chairman of Give2Asia, a San Francisco-based 501(c)3 corporation that has made over $350 million in grants to Asia. After a career in banking, consulting and project development work, Mr. SyCip currently Chairs Asian Alliance Investment Corporation. He is also a Trustee or Director of several other organizations including the Global Heritage Fund and the International Institute of Rural Reconstruction.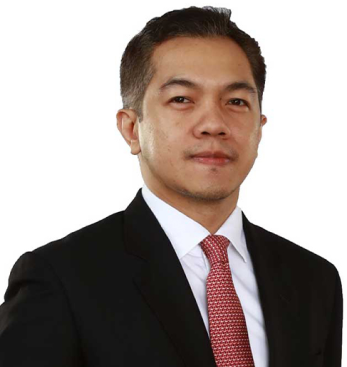 Ryan Tapia has 20 years of experience in investment banking, capital markets, credit, and lending with various global banks such as JP Morgan, Goldman Sachs, Citibank, and Standard Chartered Bank. He obtained his Masters in Business Administration degree from the Wharton School, University of Pennsylvania and his Bachelor's degree from the Fordham University in New York.
Mr. Tapia is the President of China Bank Capital Corporation. He has been pivotal in many of the business wins for CBCC including major deals like Ayala Land's P4.3 billion short-dated notes issue, Ayala Corp.'s US$400 million bonds issue, and the Bureau of Treasury's P181 billion retail bonds issue, which were lauded by The Asset as the Best Local Currency Bond, Best Corporate Bond, and Best Bond Deal for Retail Investors in Southeast Asia, respectively.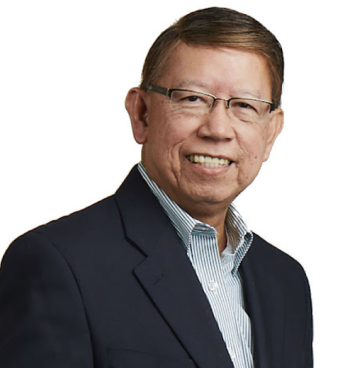 Denny Roja has over 25 years of experience in law and business.
He has done a variety of corporate transactions for emerging growth companies and technology start-ups, including corporate formation, corporate governance, contract negotiations, mergers & acquisitions, strategic partnering, venture capital financings, corporate finance, and intellectual property licensing. He is a dealmaker at heart and has enjoyed leading, negotiating and consummating numerous M&A deals, technology licensing, corporate finance, private equity and venture financings thus significantly contributing to clients' growth and profitability.
A significant mark is his ability to balance legal risks with the client's strategic and business objectives to get deals to close successfully. Additionally, Denny has extensive experience negotiating and drafting a broad range of customer and vendor contracts including software licensing, statements of work, SaaS solutions, strategic partnering agreements, reseller agreements, OEM agreements and product development agreements.
Denny has also been managing partner and general counsel of Acuity Ventures, an early stage venture capital fund which invested primarily in web-based software. Prior to that, Denny was managing director for a Silicon Valley-based investment banking firm that provided corporate financial advisory and mergers & acquisition services to many technology firms. He was also previously head of mergers & acquisitions for two Fortune 50 companies — Kraft Heinz (formerly General Foods) and AT&T (formerly Pacific Telesis) where he played a key role in its mobile telecom and wireless acquisitions. Denny's international experience includes serving as a legal and strategic advisor to Olympus Corporation of Japan and Wells Fargo's Asian strategic business unit.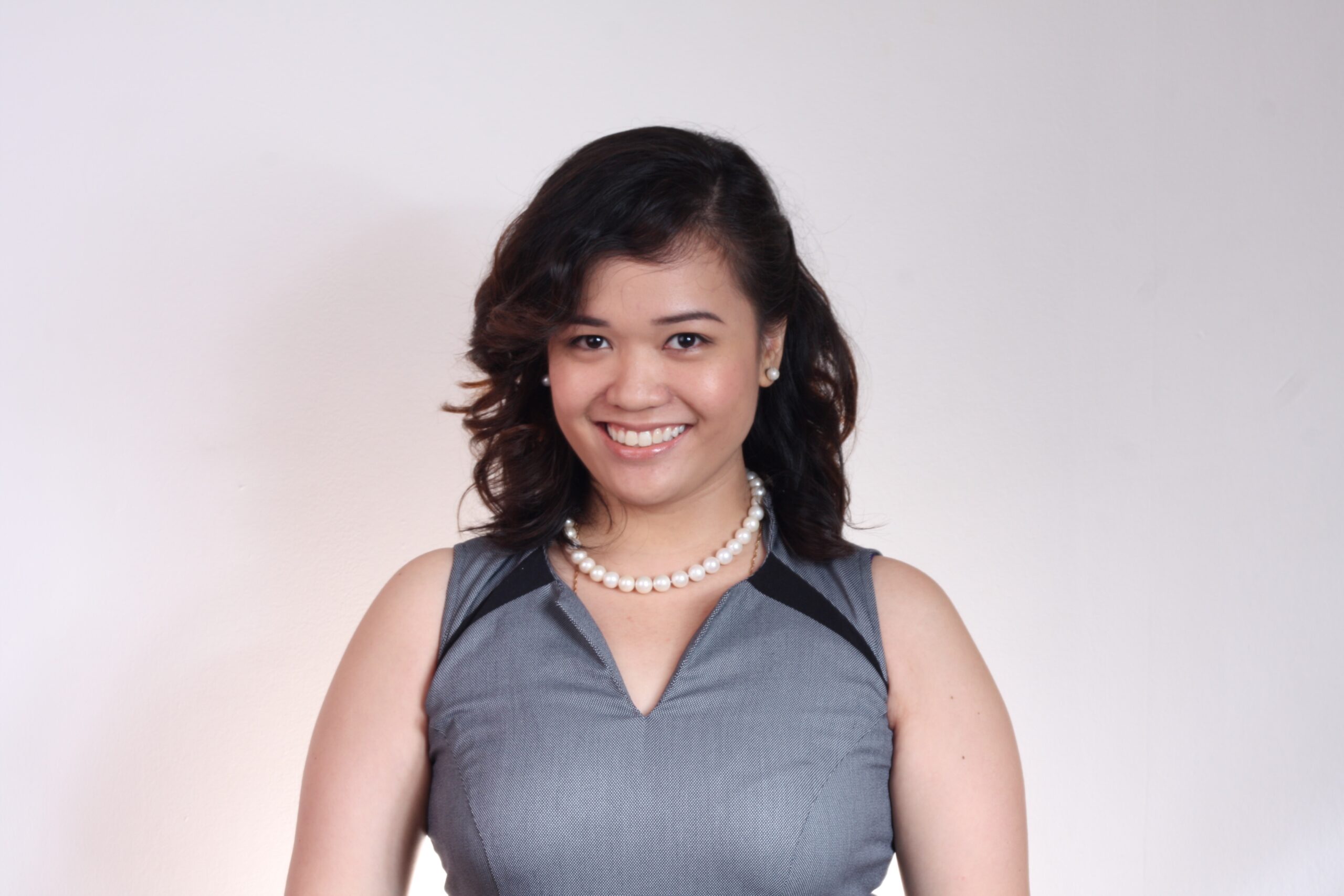 Luisa Rosales is a lawyer of the Legaspi Rosales Law Office, a Lecturer at Ateneo de Manila School of Law (ALS), and a Professorial Lecturer at the Philippine Judicial Academy under the Supreme Court of the Philippines.
Through her work at the firm, she represents a wide array of clients from foreign embassies in the Philippines to real estate corporations and family offices on various matters. She and her firm also advises Philippine start-ups on technology law trends. In the academe, she has taught courses such as Public International Law, Special Issues in International Law, Introduction to Law, and advanced legal research and writing courses at ALS since 2012. She has also handled bar review and pre-week for Public International Law. She routinely serves as an advisor to Juris Doctor theses touching on privacy-, technology-, and cybersphere-related laws focusing on its political, international, administrative aspects. Also, she often sits on the panel for the defense of theses tackling these areas.
Her initial foray into legal work for the government began with clerkships under Supreme Court Justice Roberto A. Abad and Sandiganbayan Presiding Justice Norberto Y. Geraldez. During her years at the SC, she assisted Justice Abad by organizing various activities for the SC's judicial reforms such as the Judicial Affidavit Rule, Jail Decongestion, Drafting of Court Forms, and the National Conference for the Revision of the Rules of Civil Procedure among others. 
She went on to focus on process, procedure, institutional reform and dispute resolution in Harvard Law School. Following an academic fellowship with HLS, she returned to the Philippines with the intention of resuming her service to the country while in private practice.