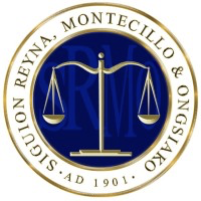 Founded in Manila in 1901 and one of the oldest in the Philippines, Siguion Reyna, Montecillo & Ongsiako ("SRMO") is an institution in Philippine law practice.
The firm's reputation and expertise comes from having dealt with a wide range of clients. With a solid domestic client base consisting of the Philippines' largest corporations as well as some of its most eminent individuals and families, the firm also represents clients from all over the world.
The firm counts many Fortune 500 companies from the United States, Canada, Europe (primarily the UK, Germany, Sweden and Italy), Japan and Southeast Asia (primarily Malaysia, Singapore and Hong Kong) among its international clients, together with a majority of the Philippines' Top 200 corporations. Its clients have interests in various industries including airlines, international banks, manufacturers, telecommunication companies, media, and power and utility companies.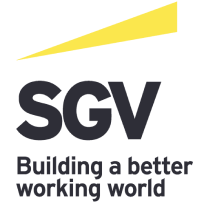 SGV & Co. is the Philippines' largest multidisciplinary professional services firm with eight offices across the country. The Firm employs nearly 6,000 professionals from various disciplines. It provides integrated solutions that draw on diverse and deep competencies in assurance; tax; consulting; and strategy and transactions services. It upholds the highest standards of quality. In fact, the assurance service line of SGV & Co. has been ISO 9001-certified since 1996.
SGV & Co.'s track record has remained unmatched in the region. It has accumulated invaluable resources in its 70 years of operations – highly qualified and competent staff, state-of-the-art facilities, and an enviable international network. The firm envisions not only to give value-added services to its clients but, more importantly, to become a partner in their development and the region's development as well.

CapMan Consulting is a strategic executive search firm that realizes and integrates the importance of in-depth market analysis and research in exceptional industries. The Capman team is highly focused towards providing its clients with valuable trade insight and top-quality candidates.

Ignite is the Philippine's biggest premier international conference by Techshake, dentsu x, and Brainsparks. IGNITE consistently gathers the largest audiences from the start-up ecosystem, all under one roof.
In 2019, over 2000 participants attended the event. Over 80 distinguished speakers from 14 countries came together for an inspiring and informative conference with the theme "Innovating Asia: Shaping the World." IGNITE had engaging speakers from organizations leading in innovation like Hubspot, Google, Techsauce, Boston Consulting Group, IE Business School, Future Now Ventures, and more.